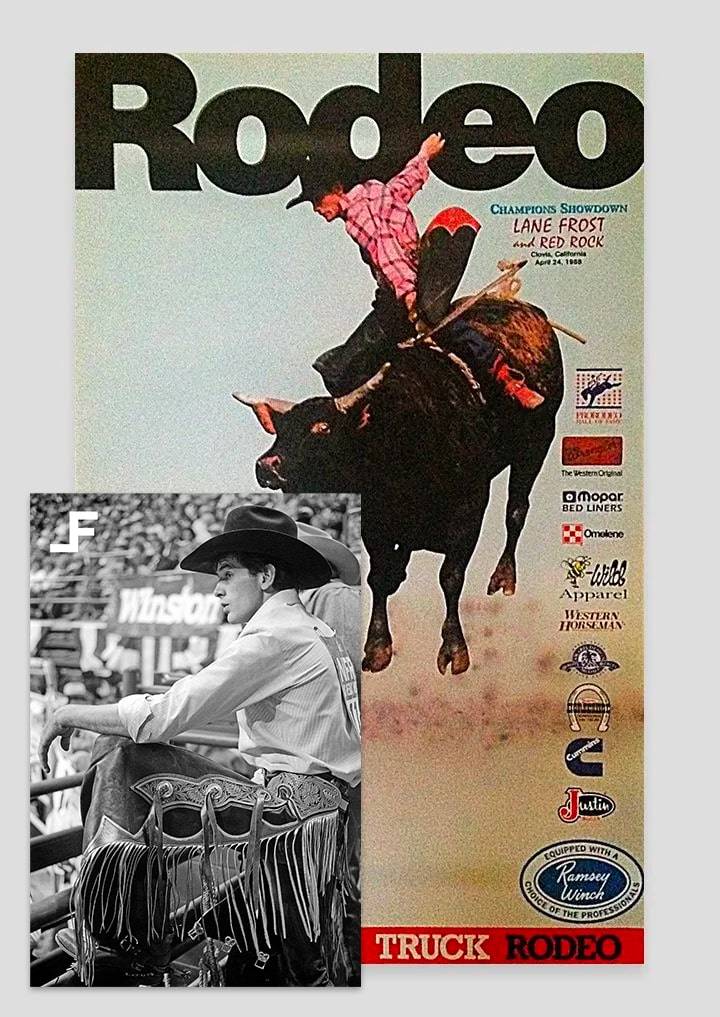 These 30-year-old antique posters are the original prints from Dodge's promotion in 1988 — meaning they are the only posters to ever be printed and will never be printed again. The bull riding relics have been kept under lock and key in the Frost family barn and have only recently been released to the public with a limited number left. They feature one of the most iconic snapshots of Lane atop Red Rock, captured at the pinnacle of the two champions' careers during the Challenge of Champions.

The postcard is a never-before-seen 5x7 image of Lane that was shot by one of Lane's photographers and only recently released to the public.

Both of these bull riding relics can be yours when you purchase $75 worth of Lane Frost gear. No code needed — they will simply be added to your cart at checkout.